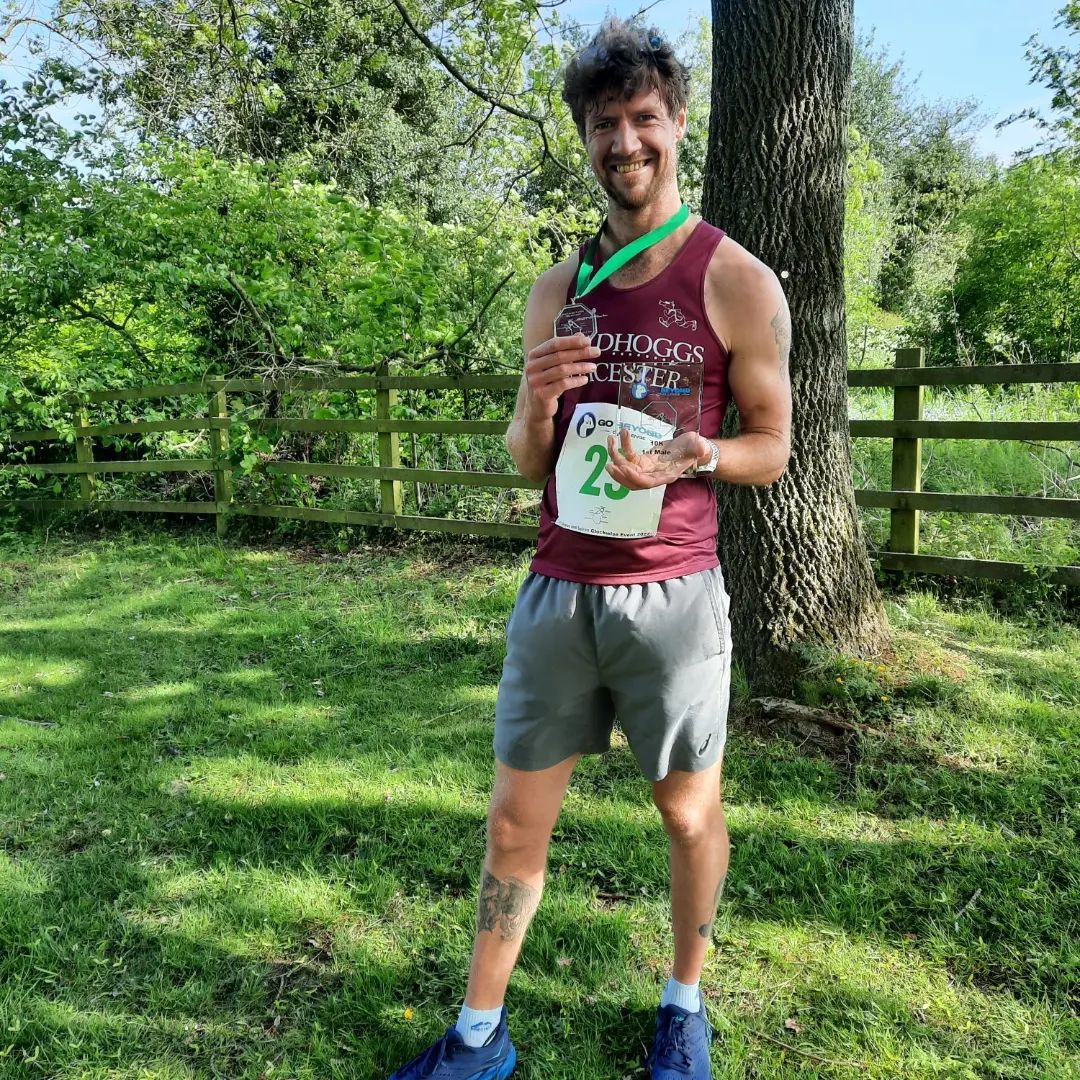 Massive congratulations to Sam J on his maiden race win in the Shires & Spires (Naseby) 10K.  "So today I got my first ever win at the Naseby 10k. Little local race, with beautiful scenery and brutal hills. Really enjoyed it and will be back next year."

A big shout out too, to Gurmit, who added 5000m, 1500m and 800m gold in the Pan Indian Masters Games to the 5000m gold he won a week ago in the Indian National Masters Champs. Mike C was also in action, recording an impressive 1.30.33 in the Chester HM.

Mo was our P1 parkrunner again this week. For the last couple of weeks I have been struck by how far up Chris W was when he went past my position. His mixing it with the faster ones has paid off, yielding a shiny new PB.